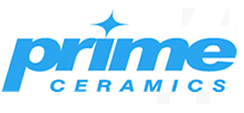 For Sales Enquiry -
079-29707277
Services
At Prime Ceramics we offer our business and trade partners a wide and growing range of skills and experience. Our services cover highly operational and specialist services with a detailed knowledge and experience in the bathroom fittings sector and many more.

We help our business and trade partners stay ahead of their competitors through:
Our experience, capabilities and scale mean we deliver value to our business and trade partners across most industry sectors with an expertise focus on the providing the complete bathing solution.
Every business and trade partner we work with comes to us seeking specific outcomes from our partnership. We ensure that we deliver them supplying necessary support services in the form of market research and analysis, marketing and sales, distribution and logistics along with pre and post sales services.
Our in-house supply chain management, we touch the lives of millions of people on a daily basis and make the world a better place for tomorrow.