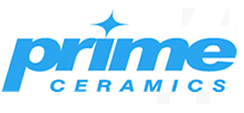 For Sales Enquiry -
079-29707277
After Sales Services
After sales service (a crucial aspect of sales management) plays an important role in customer satisfaction and customer retention. It generates loyal customers. At Prime Ceramics our in-house team of sales professionals follow-up our business and trade partners who are our customers to make sure that they are satisfied with the products and our services.
Our After Sales Service Process:
Identify whether a potential customer can contact with ease in case of any query or complaint about our product or service.
Identify whether the queries or complaints are not only taken seriously, but also solved promptly.
Get to know whether they want to repeat their purchases by reaming loyal to the brand
Get to know the satisfaction level and experience after the purchase of products.
Our Purpose of After Sales Service:
Our Sales professional can contact them once in a while to stay in touch with the customer even after the deal is done.
Give Customer necessary support to help them install, maintain or operate a particular product.
To Exchange or replace any product by the sales professional immediately if only it is broken or in a damaged condition.
Take feedback on the products and services from the customers. Feedback helps us know the customers better and incorporate the necessary changes for better customer satisfaction.
Speak to clients in a proper manner and suggest them the best alternative within their budget.