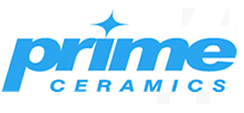 For Sales Enquiry -
079-29707277
Logistics & Distribution
Our Logistics and distribution services (a critical function which plays a key role) include the storage, transportation, stock control, warehousing, monitoring the flow of goods, distribution of goods including payment collections. Our in- house expert team ensures that the right products are delivered to the right location on time and at a good cost.

Our entire logistics and distribution team understands the whole supply chain so they can co-ordinate it effectively and liaise with the company, dealers and consumers.

A range of business activities is undertaken to support the smooth and efficient operation of our supply chain processes that include:
Monitoring the quality, quantity, cost and efficiency of the movement and storage of goods.
Coordinating and controlling the order cycle and associated information systems
Analysing data to monitor performance and plan improvements and demand.
Allocating and managing staff resources according to changing needs.
Our Purpose of Distribution and Logistics:
To meet our business partners objectives by achieving success through a combination of strategies and tactics for physical distribution, warehouse selection, material handling, packaging, order fulfillment, customer service, inventory management, receiving, production stores, returned goods and payment collection.
Developing business by gaining new contracts, analysing logistical problems, and producing new solution, implementing staff training and motivating the other members of the team to achieve success.
Planning vehicle routes by using specialized knowledge and expertise to deliver timely service of goods to our trade partners.