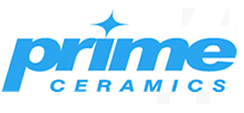 For Sales Enquiry -
079-29707277
Marketing & Sales
At prime Ceramics we market and sell the product lines of our business partners to the corporate clients, dealers and also to the end users that are our customers.
Our Sales and Marketing Process:
Identify the market needs to see what the customers want.
Identify what competitors are currently offering in terms of price, location, etc.
Identify strategies to be used to satisfy the customers in terms of price, location, messages, tone of voice, & so on.
Our Purpose of Sales and Marketing:
Tell and advice the people who are going to meet the clients what to say and what not to say.
Convince the customer to buy.
Get proper feedback from the customer about their experience.
Develop a set of processes that include determining channels of distribution, pricing, and developing the "brand".