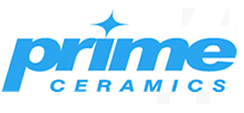 For Sales Enquiry -
079-29707277
Infrastructure
Prime Ceramics is built on the platform of highest quality standards, aesthetics and with the intent of providing world-class products and services to its business and trade partners. Our modern infrastructure plays very important role in achieving the targets, primary as well as secondary for our business partners by giving the stocks according to the trade partner's requirement. At Prime Ceramics:
There is a fully equipped state-of-the-art warehouse with in-house storage space, dedicated vehicles and salesman to provide doorstep delivery to the trade channel for large variety brands and lines.
We have good involvement in business and great influence in trade along with providing timely pre and post sales follow up since we are in the field of providing a complete bathing solution for almost 50 years to our business and trade partners.
We have two Show rooms across Gujarat, one of which is located in Ahmedabad and another one at Surat both of which are Prime locations. All these showrooms are well equipped with modern bathroom designs and concept. In these showrooms our sales person will gives you a one stop solution to help you select the best quality of faucets, sanitary ware, wellness, spas, shower panels, shower enclosures and water heaters from the word's leading brands to create a home that's authentically you within your price and budget.
We are mature to understand the fluctuation in the business and have the ability to motivate the team and trade partners to increase the sales.
We conduct market research and analysis on a regular basis to combine with our strong local expertise in order to generate market data and information for our business partners and also inform them of the competitor's activities.
We manage and execute daily transaction for our trade channel through our customized EPR software, which also includes the collection of payments from the trade partners.
We plan our supply chain management by effectively communicating to the people in our organization at every (sales, logistics, procurement and finance) department by providing the critical data necessary to make and implement the best overall decisions along with the impact of those decisions.